Water Color Painting Class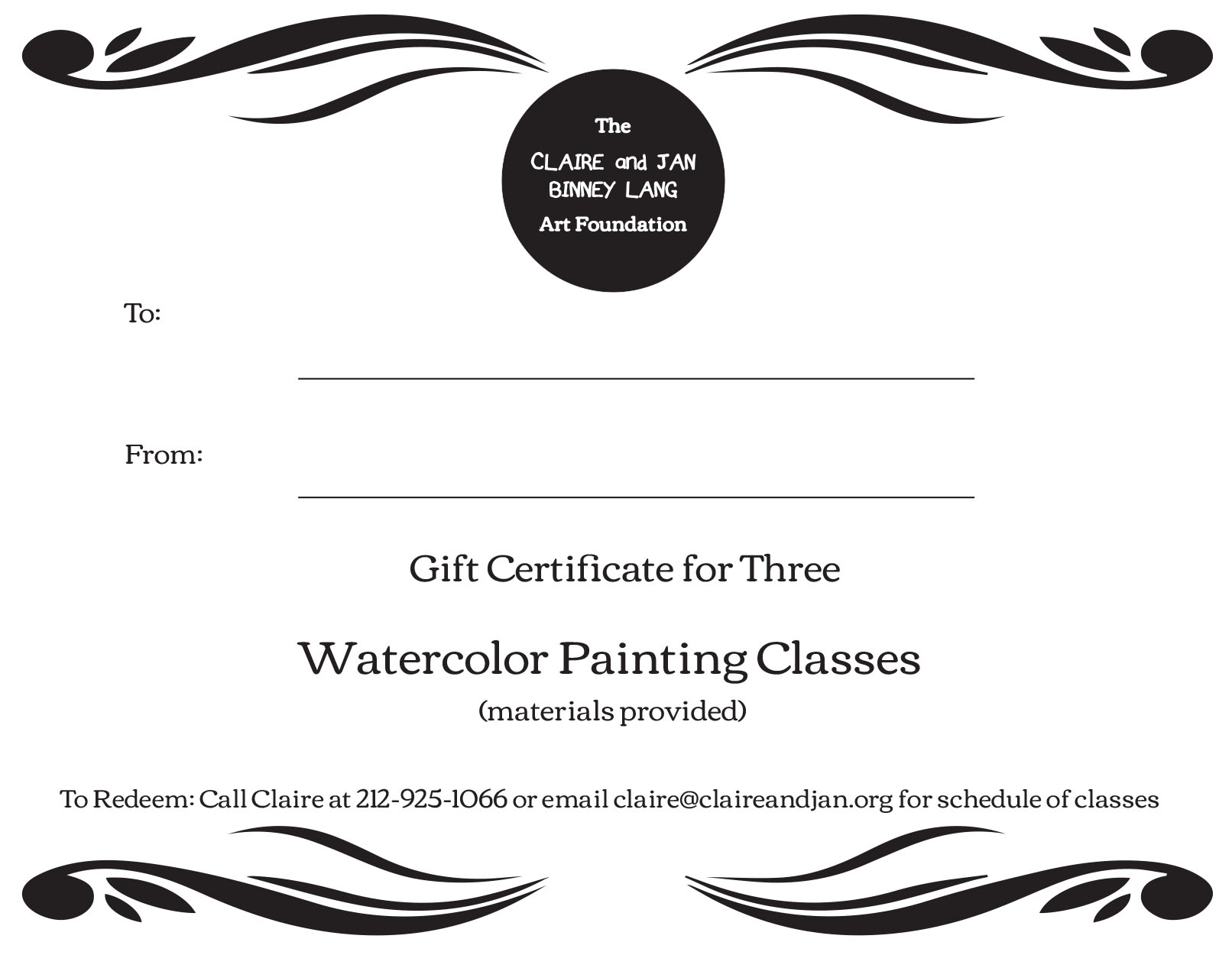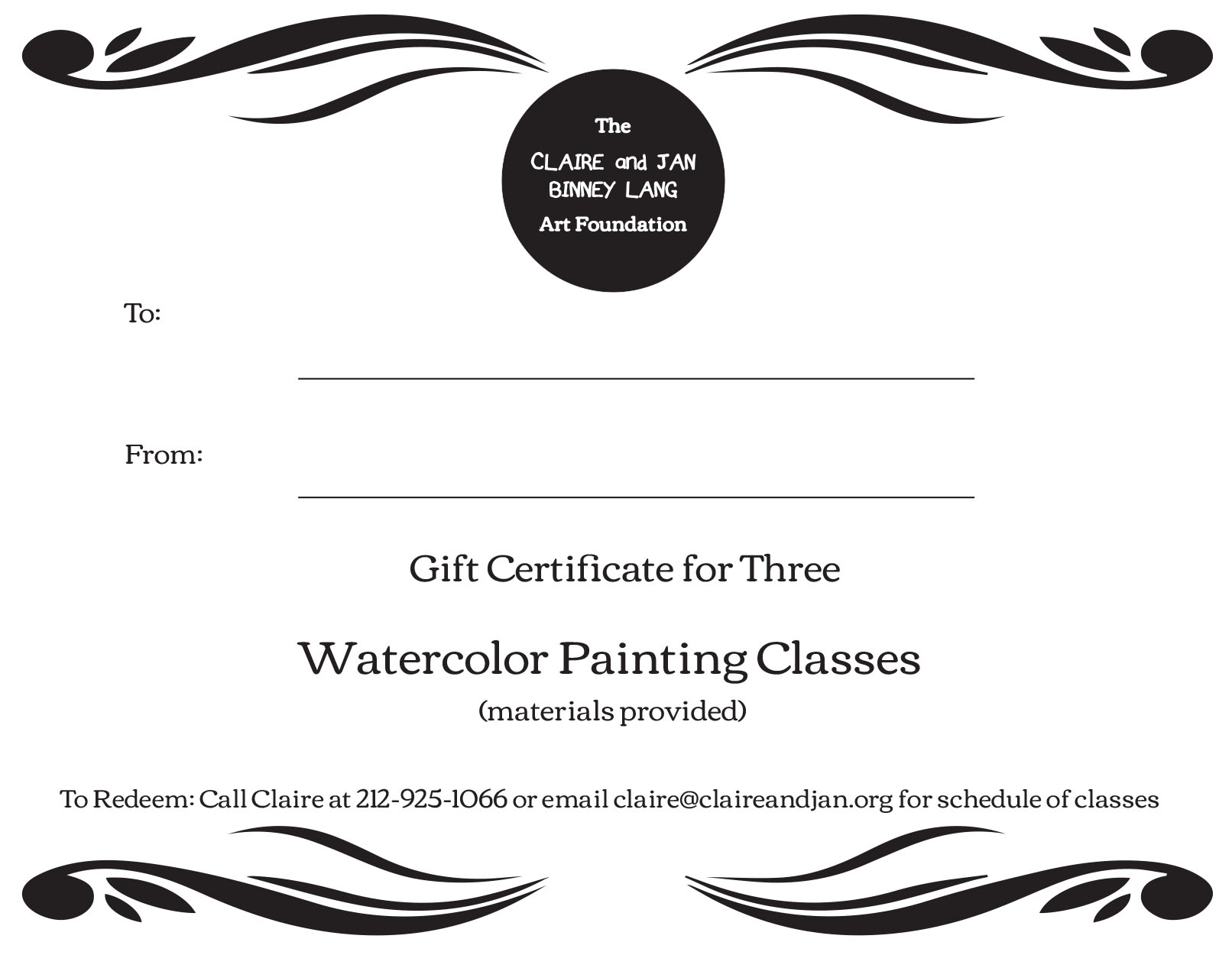 Water Color Painting Class
Explore the medium of watercolor painting!
From washes to special effects with texture and layers, learn how to create masterpieces with this unique and distinct medium.
These family-friendly classes are held in a beautiful TriBeCa loft space and are an open exploration of watercolor techniques. All ages welcome!
Series of three (3) watercolor painting classes taught by Claire Fergusson, all materials included. Subject matter will be provided, or feel free to bring a photo to reproduce as a watercolor painting.